Project Management and Business Development in an all-in-one solution.
Next
Save crucial time and streamline your projects. With Leantime, we've set you up with everything you need to get started – simply add your tasks and get to work!
Next
Business Development Made Simple

Build, test, and validate your business ideas with our Lean research boards
Next
Discover & Plan
Ideate your solutions, test your assumptions, and innovate effortlessly. Turn your research into real projects that you can manage in real time.
Track & Grow
Effectively manage your tasks and track your milestones to ensure that everything is on track and you achieve true business growth.
Learn & Iterate
Learn more about your team and progress with our intuitive dashboard. The more you do, the more you know!
Leantime Helps Startups Get On Their Feet & Scale Quickly
I LOVE working with Leantime – something about the to-do list interface is really motivating for me…
it's like an official schedule instead of my handwritten list of stuff to do that looks the same as my grocery list.
ALEXANDRA DEGROOT, – CEO, HEARINGALLY.COM
Simple Processes
We've made project management easy by combining the best practices of design thinking through our all-in-one streamlined system that can be easily integrated into your workflow.
Start your trial!
Don't Let Your To-Dos Do You
Research, ideate, plan, and track – Repeat!
Leantime allows your team to stay on target with an all-in-one project management and business development solution. Our systems are user-intuitive and easy to use – it's as simple as dragging and dropping your way through your task list until you've completed every last task for each particular project.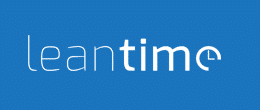 Get started with leantime
Sign up for a free trial! No credit card required. Let's implement a cutting-edge project managament system in your organization today!